Tungsten Carbide Rock Button Bits Drill Bits

Button drill bits are made by high quality alloy steel bar and tungsten carbides. Through heat treatment, our drilling tools are tough enough to meet rock drilling demands and have the least loss of energy while drilling the rocks. Besides, we can design customized thread button drill bits according to different drilling application, and custom drill bits are applicable to drill soft rock, loose-medium rock and hard rock.
(1)Thread: R22, R25, R28, R32, R35, R38, T38, T45, T51, ST58, T60
(2)Diameter: 38-127mm.

OEM and ODM--- We can design and manufacture according to customers's samples or drawings of the Bit Dia., No. Of air/water holes, carbide button shape and the face shape.

Super Quality--- Our button bit is made with high quality of best quality alloy steel bar and tungsten carbides, through heat treatment so that it can withstand the toughest rock drilling demands, and transmit intensive impact energy into the rock with the least possible loss of energy.

Global Reputation--- The taper drill bit is widely used in metallurgy mine, geological exploration, water conservancy construction, electricity, traffic, tunnel, quarry, national defence stone project etc. Our clients
Are all over the world, like Germany, Spain, Italy, Russia, Japan, India, Australia, Mexico, Colombia, Brazil,
Chile, South Africa...Etc. We have very good reputation worldwide!

Before Official Order, please confirm below informations:
(1) Type
(2) Standard or Retrac
(3) Bit button shape (tip shape)--Spherical or Ballistic
(4) Bit face shape--Drop Center, Flat Face, Convex, Concave, etc.




Grade


Density
g/cm3

TRS
MPa

Hardness
HRA



Performance & application recommended




YG4C




15.10




1800




90.0




Mainly used as small buttons for percussion bits to cut soft and medium hard formations.




YG6




14.95




1900




90.5




For coring crowns, electric coal drill bits, coal cutting picks, oil cone bits and scraping knife bits, used in geological prospecting, coal mining and oil well boring.




YG8




14.80




2200




89.5




For coring crowns, electric coal drill bits, coal cutting picks, oil cone bits and scraping knife bits, used in geological prospecting, coal mining and oil well boring.




YK05




14.95




2500




90.5




Mostly used as the buttons of small and medium sized percussion bits and as the inserts of rotary prospecting bits to cut soft and medium hard formations.




YG8C




14.80




2400




88.5




YK15




14.60




2450




87.6




Suitable to strips, conical buttons for rotary percussion-resistant, geological prospection buttons, cut soft and medium hard formations.




YK20




14.40




2500




86.8




Primarily for the buttons and inserts of rotary percussion bits to cut medium-hard and hard formations.




YK25




14.40




2550




87.2




Primarily for the buttons and inserts of rotary percussion bits to cut medium-hard and very hard formations.




YG11C




14.40




2700




86.5




Largely for the inserts and buttons of percussion bits and tricone bits to cut medium-hard, hard, and very hard formations.




YG13C




14.2




2850




86.0




Primarily for the buttons of tricone bits and inserts of rotary percussion bits to cut hard and very hard formations.




YG15C




14.0




3000




85.5




For oil cone drill bits, for medium soft and medium-hard rocks
Product Show: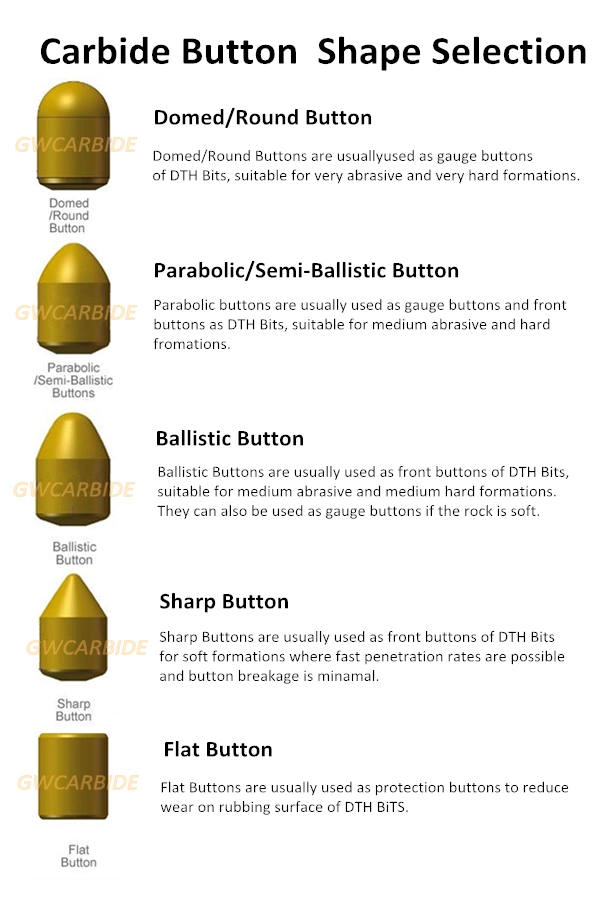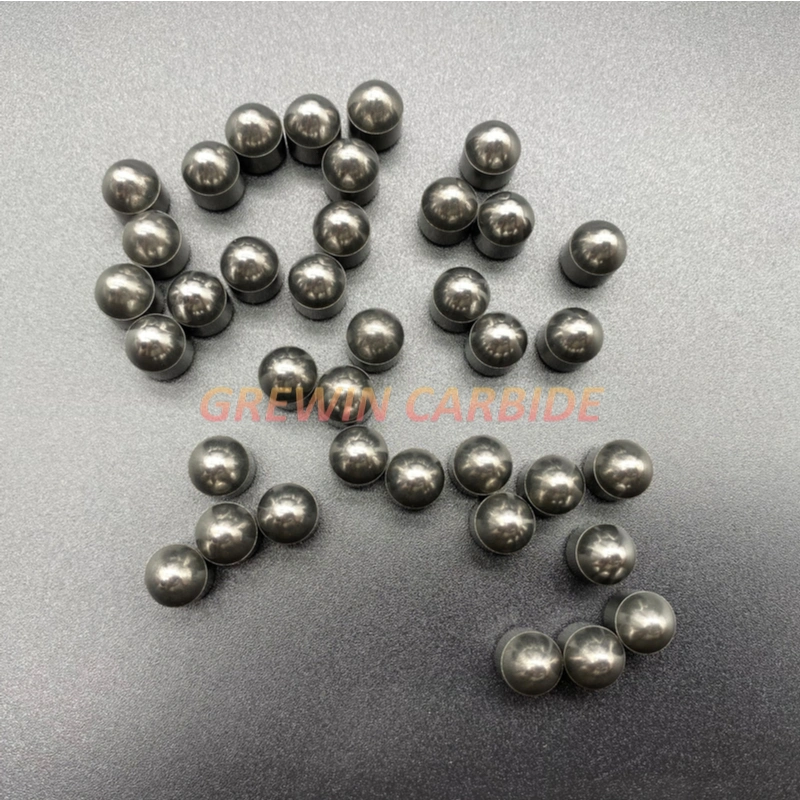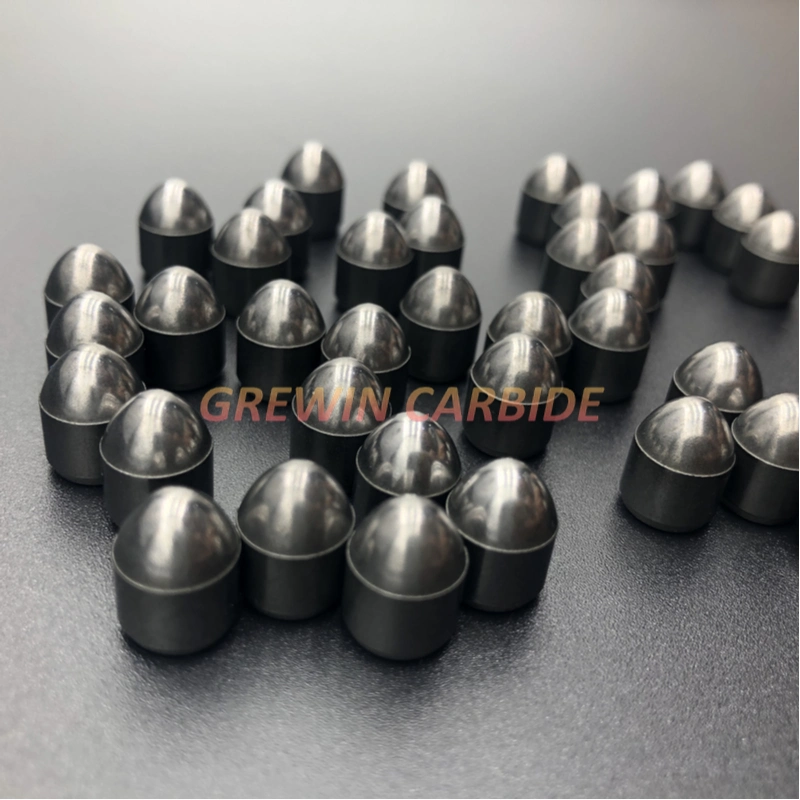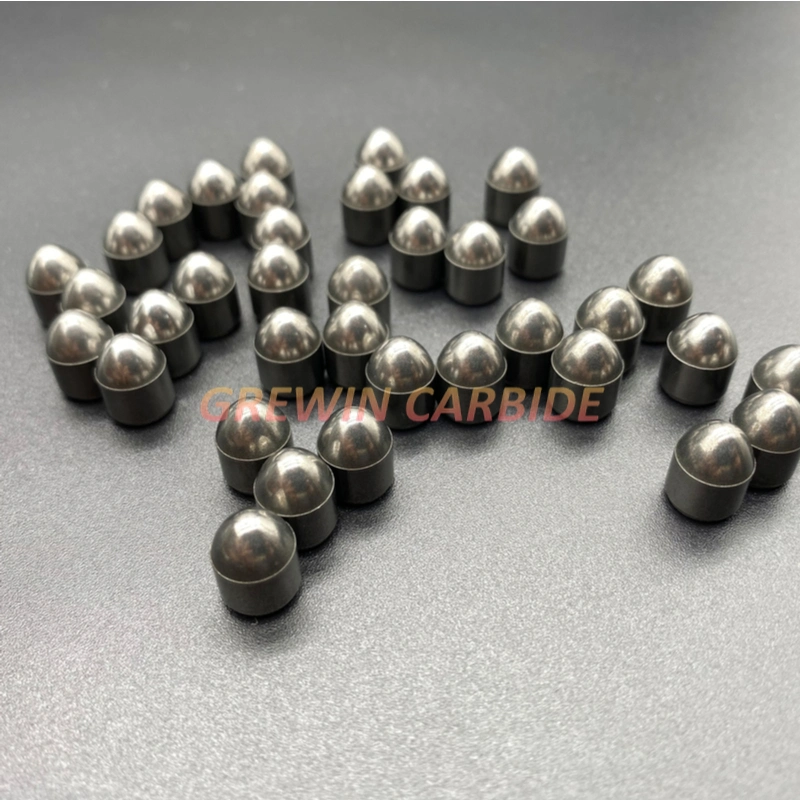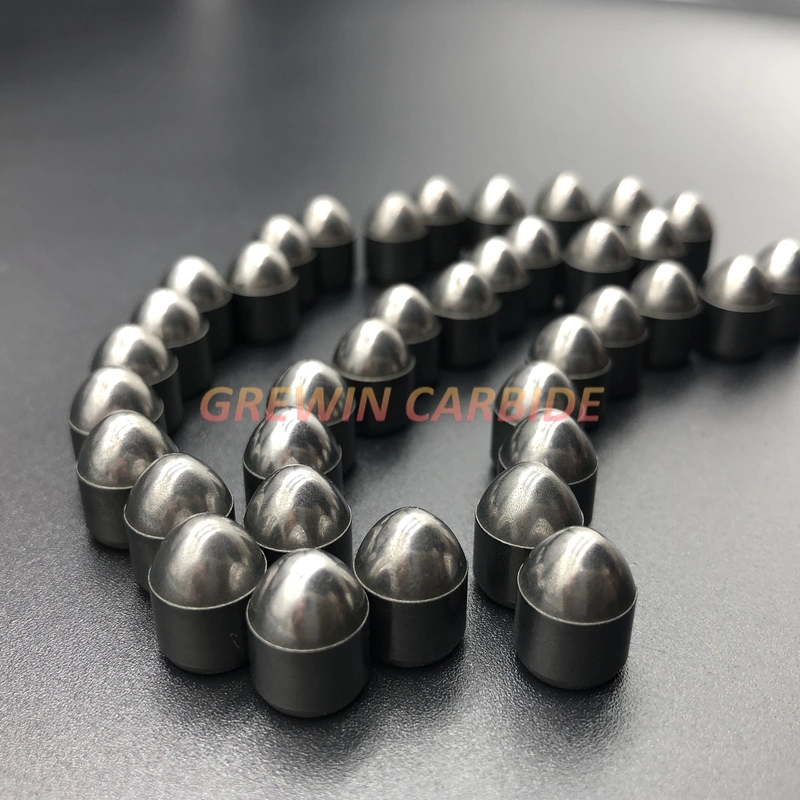 More information, please kindly contact us.

Best regards
GREWIN CARBIDE