Product specification

Shank style

Diameter in mm

Flat face

Convex face

Concave face

Approx. weight

Part number

Mission 30

85

√

√

4.6 kgs

Mission30-85

90

√

√

4.7 kgs

Mission30-90

95

√

√

4.9 kgs

Mission30-95

100

√

√

√

5.3 kgs

Mission30-100

105

√

√

√

5.4 kgs

Mission30-105

Mission 40

105

√

√

√

8.0 kgs

Mission40-105

110

√

√

√

8.3 kgs

Mission40-110

115

√

√

√

8.4 kgs

Mission40-115

120

√

√

√

11.0 kgs

Mission40-120

127

√

√

√

12.0 kgs

Mission40-127

Mission 50

135

√

√

√

14.0 kgs

Mission50-135

140

√

√

√

15.0 kgs

Mission50-140

146

√

√

√

16.0 kgs

Mission50-146

152

√

√

√

17.1 kgs

Mission50-152

165

√

√

√

18.0 kgs

Mission50-165

Mission60

152

√

√

√

21.8 kgs

Mission60-152

165

√

√

√

23.5 kgs

Mission60-165

171

√

√

√

25.0 kgs

Mission60-171

190

√

√

√

27.0 kgs

Mission60-190

203

√

√

√

29.1 kgs

Mission60-203

Mission 80

203

√

√

41.0 kgs

Mission80-203

216

√

√

42.0 kgs

Mission80-216

241

√

√

56.0 kgs

Mission80-241

254

√

√

57.0 kgs

Mission80-254

292

√

√

71.5 kgs

Mission80-292

305

√

√

77.0 kgs

Mission80-305
Notes:
1, All diameters as above are only our standard diameters, but other diameters are also available upon request.
2, The unit weight for each size is for reference only.
3, Face design, buttons shape, buttons configuration and flushing holes number must be confirmed when the order is confirmed.
4, Please be cautious when order some bigger diameter of button bits since some bigger diameters are oversized.
5, Other shanks bits are also available as per request.
Product photos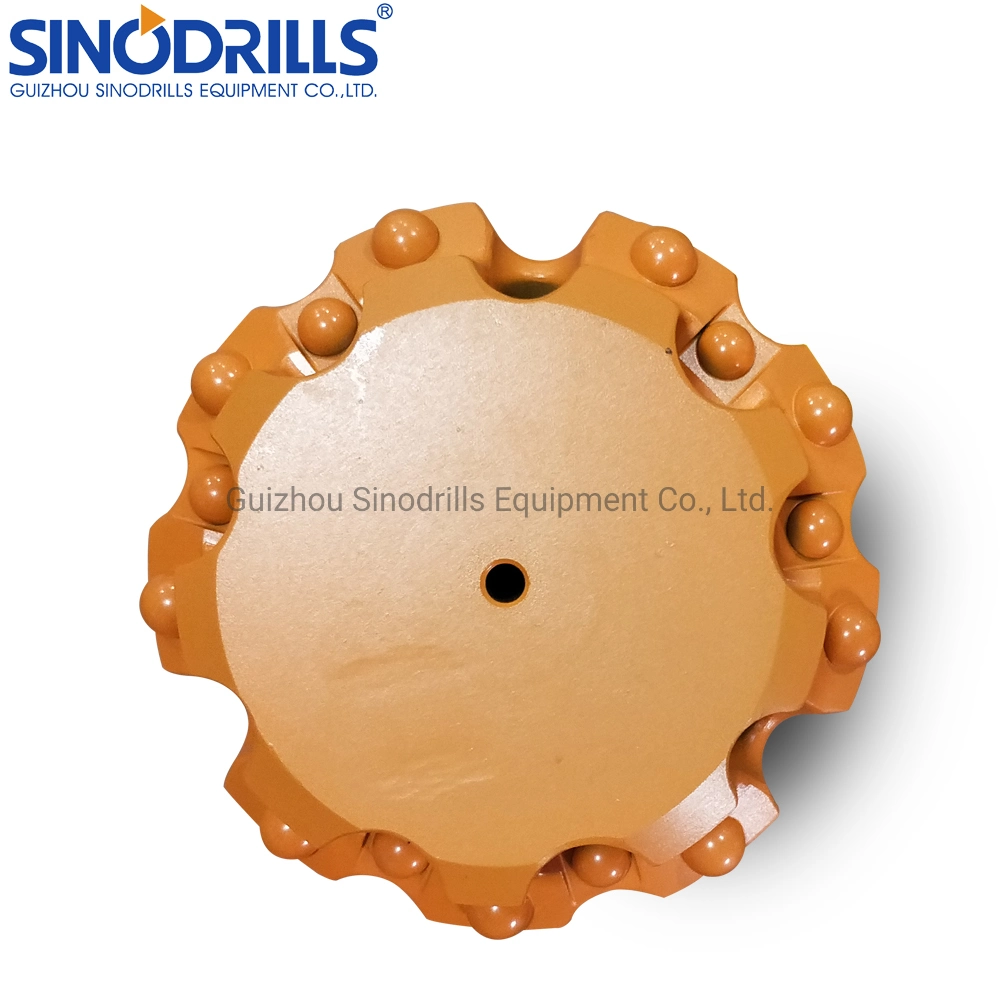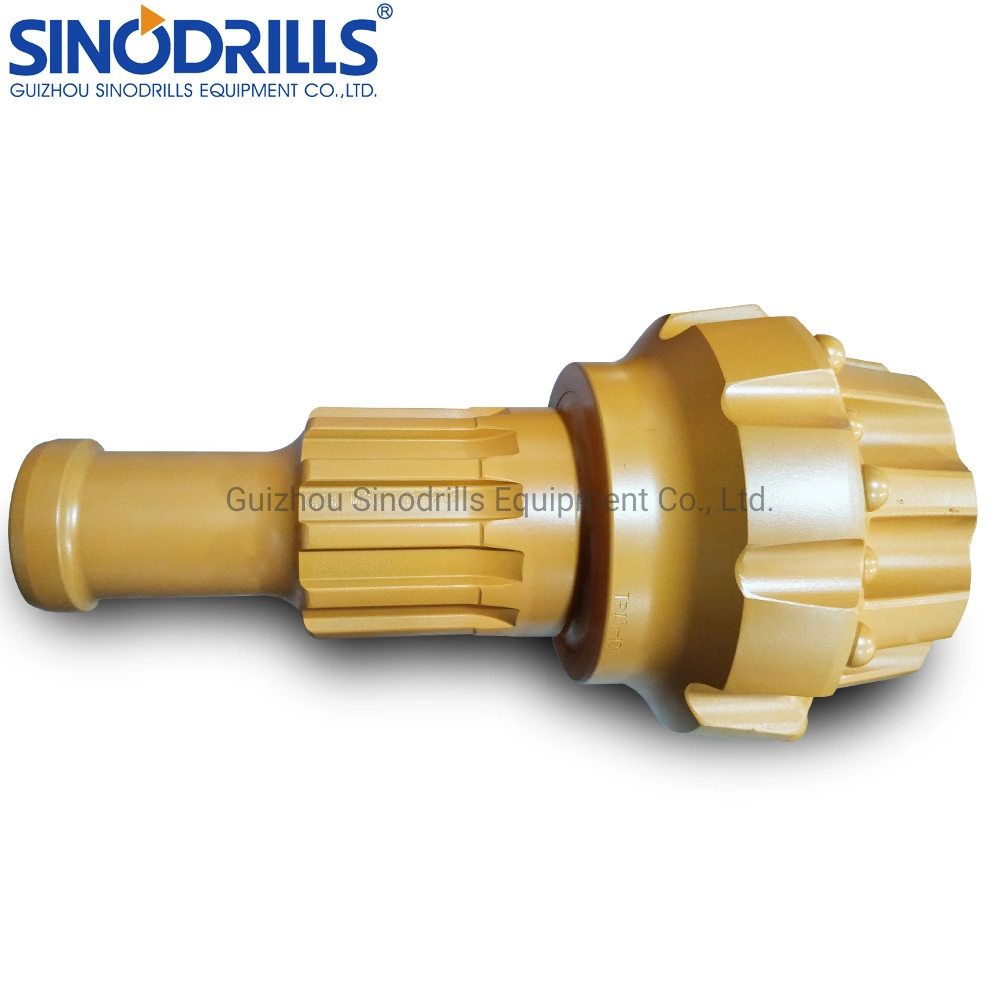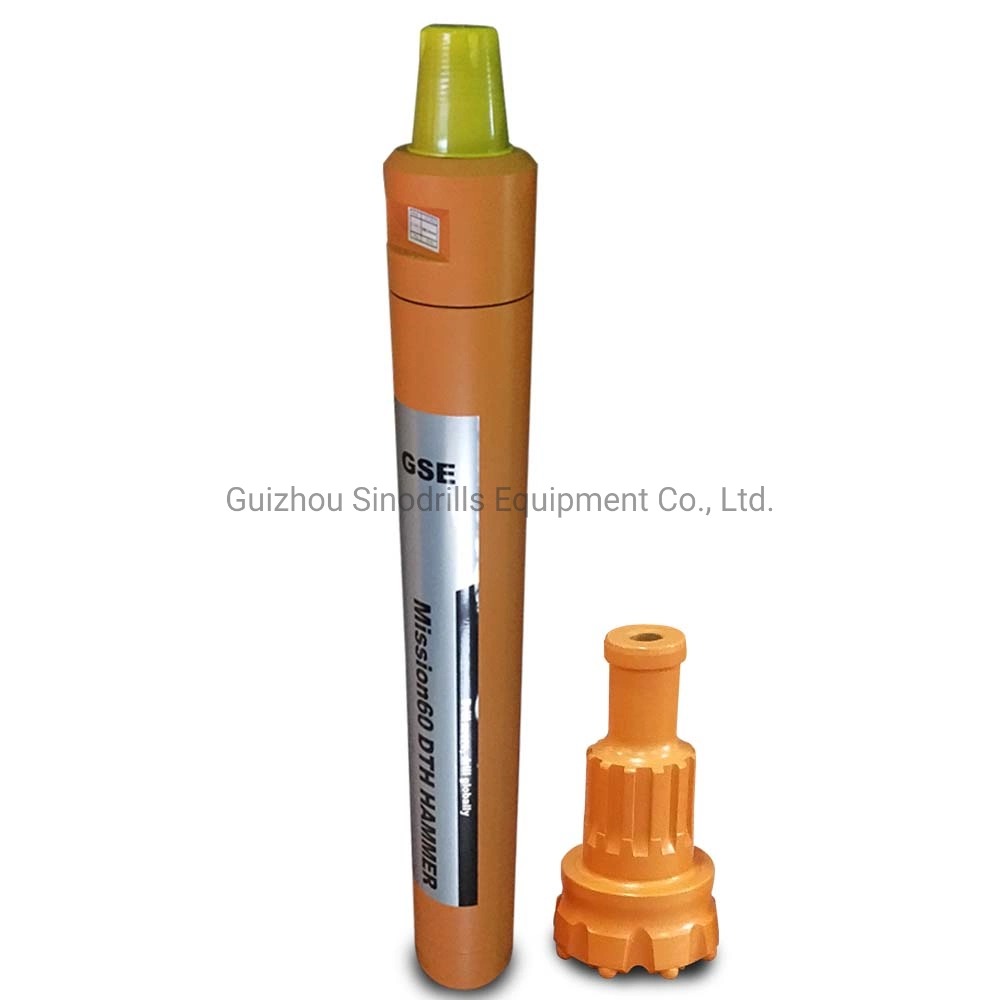 Related products
| | | | |
| --- | --- | --- | --- |
| Hammer size | Shank type | Recommended DTH bits diameter | Working pressure |
| 3.5"/3" DTH hammer | COP32, COP34, DHD3.5, MISSION30 | 90mm - 105mm | 8-30 bar |
| 4" DTH hammer | DHD340, QL40, MISSION40, SD4, TD40, COP44, COP44 GOLD, COP42 | 110mm - 130mm | 8-30 bar |
| 5" DTH hammer | DHD350, QL50, MISSION50, SD5, TD50, COP54, COP54 GOLD | 134mm - 152mm | 8-30 bar |
| 6" DTH hammer | DHD360, QL60, MISSION60, SD6, TD60, COP64, COP64 GOLD, COP66 | 152mm - 203mm | 8-30 bar |
| 8" DTH hammer | DHD380, QL80, MISSION80, SD8 | 203mm - 305mm | 8-30 bar |
| 10" DTH hammer | SD10, Numa100 | 240mm - 311mm | 17-24 bar |
| 12" DTH hammer | DHD112, SD12, QL120, Numa120 | 311mm - 445mm | 17-24 bar |
What we do
Down The Hole rock drilling tools
Top hammer rock drilling tools
Self drilling anchor system
Drag bits
- DTH hammers
- DTH bits
- DTH drill pipes
- Odex and Symmeric drilling
- Taper drill bits and rods
- Threaded buttons bits and drill rods
- Shank adapters
- Couplings

- Threaded hollow anchor bars.
- Accessories ( drill bit, coupling, nut, plate, centralizer etc.)

- Step drag bit (3 wings, 4 wings )
- Chevron drag bit (3 wings, 4 wings )
Application
Application

Application

Application

Mining, quarry, water well drilling, geothermal drilling, construction foundation work etc.

Mining, quarry, construction foundation work

tunnel roof support, slop stability, Soil nailing, rock bolting, micropile etc.

mining, water well drilling, geothermal drilling etc.
Our company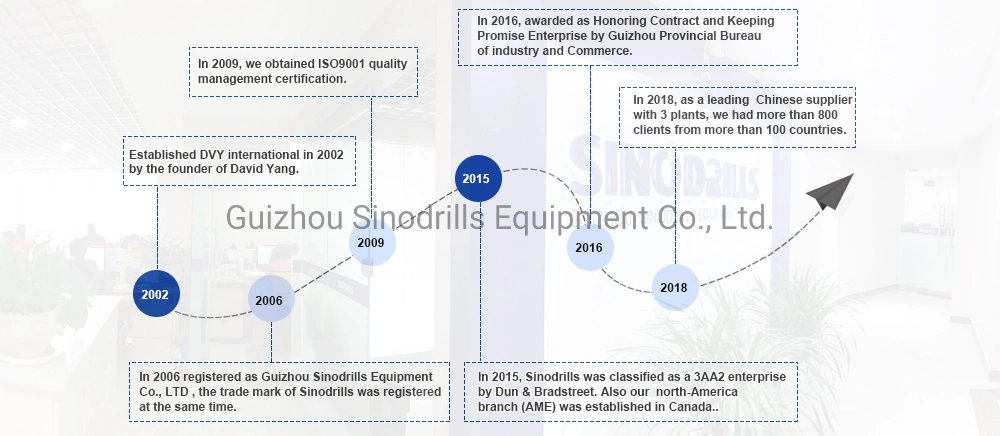 Our Workshop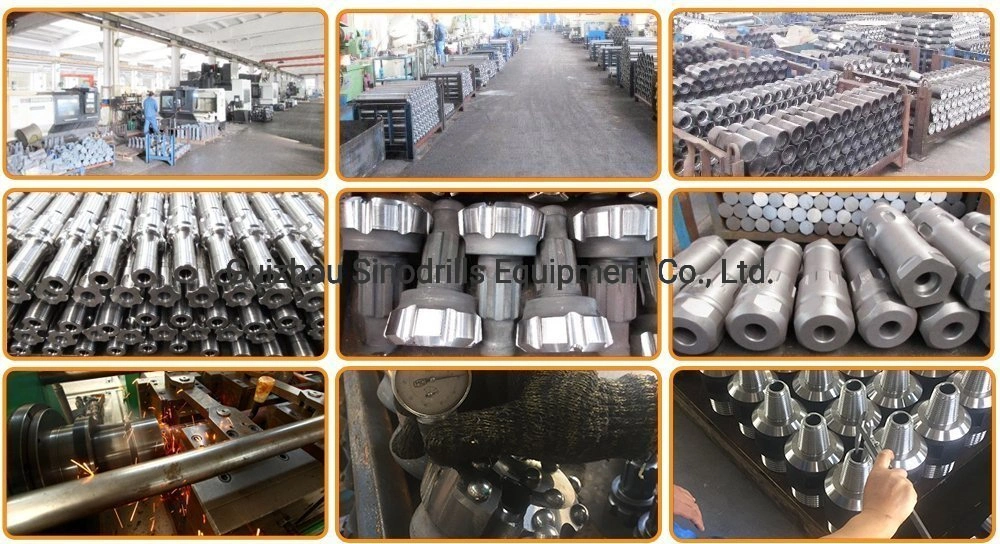 FAQ

Q1: Are you a manufacturer?
A1: Yes, we own 2 plants to manufacture various drilling products, including TH (top hammer) drilling products, DTH drilling products, self-drilling anchor systems and drag bits.
So we are a one-stop supplier of full range of rock drilling products.
Q2: What qualifications do you have?
A2: Till 2016, we have following qualifications:
- ISO 9001:2008 quality management system;
- 3AA2 credit rating by Dun & Bradstreet;
- Honoring Contract and Keeping Promise Enterprise by AIC;
- EC examination certificate for self-drilling anchor bars;
- 2 invention patents & 6 utility patents.
Q3: Where did you export and what was your annual export amount?
A3: Till 2020 we have exported to 105 countries and our average annual export amount within recent 3 years is 30 million USD.
Q4: What kind of payment terms do you offer and what is your best payment terms?
A4: We offer different payment terms, including T/T, D/A, D/P, L/C and O/A, etc. Our best payment terms is 120 days after shipping date for our distributors and sole distributors.
Q5:Do you offer warranty on your products?
A5: Yes, for different products we offer different warranty that cover all manufacturing defects in materials and workmanship. The longest period of warranty is 2 years after shipping date.
Q6: Do you offer OEM service?
Q6: Yes, we offer OEM service if you have regular requirement.